Lisa Buys Land

Fast and Hassle Free
Do You Have Land You Wish To Sell?
Hi, I'm Lisa. I've been buying and selling land in Central Texas for over 5 years and I look forward to helping you with the sale of your land!
There Is An Easier Way To Sell Your Land. One With No Risks And Total Certainty.
Lisa has been successful in helping many land owners throughout central Texas, such as yourself, who have wanted to turn their land into cash quickly. Whether they wanted to relocate, inherited the land, or are experiencing a financial hardship, Lisa has been able to get them cash fast.
Land values have increased Significantly! There is only so much land on the planet and central Texas land values have been increasing rapidly in recent years due to various factors such as its limited availability, rapid job growth, and lower interest rates. Your land may be worth more than you think.
Determining the value of a piece of land can be very difficult without help. Lisa can help evaluate your land value even if there are floodplains, heritage trees, multiple heirs, or other challenges involved.
Lisa Offers Multiple Solutions For Selling Your Land!
Lisa understands that a simple cash offer is not always the best solution for selling your land. She certainly can make you a cash offer, but can also provide more creative offers that can increase your profitability on the sale. You may be able to partner with Lisa to share in profits from future development of your land, or you may be able to live on part of the land while cashing out on the remaining land.
The bottom line is that you have options.
Why be locked into a single solution that doesn't result in solving your personal goals with the sale of your land.
Getting Started Is Fast And Easy. There Are No Costs And No Obligations.
You will not pay any commissions, closing costs, administrative fees, legal fees, or any other fees. There are also no obligations to receive multiple offers from Lisa. You will not be asked to sign anything until you are 100% happy with an offer and are ready to proceed with the sale of your land.
Here Is How Our Simple 3-Step Process Works:
Step 1 "Complete A Simple Form"
A short online form gets your no-obligation consultation process started.
Step 2 "Get Multiple Offers In 24 Hours"
After the initial consultation, we will put together multiple offers within just 24 hours! Your offers are based on market conditions, recent transactions, and your properties as-is condition.
Step 3 "Close Quickly & Easily"
Close on the date of your choice (as little as 7 days) after you accept our written offer on your property! We will work with you to complete all required paperwork and wire funds to finalize the purchase.
Get started on Getting Multiple Offers now!

Sandra Martinez,
Buda, TX
JUST GREAT PEOPLE TO WORK WITH- VERY PROFESSIONAL, NICE AND RESPECTFUL!!
They were very open and honest with us and were willing to help us out every step of the way.

Heidi Carter,
Copperas Cove, TX
I recommend them 100%.
Lisa and Sean made the whole process easy and seamless.

Matt (and Crystal) Morgan,
Burnet, TX
Lisa and Sean bought our house from us.
The whole process was smooth.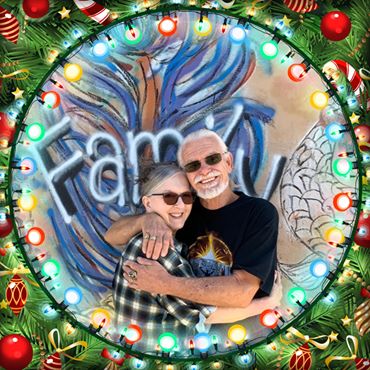 Jane Cleveland Windom
Austin, TX
I wholeheartedly recommend Lisa and Sean
Lisa and Sean answered all my questions and were very courteous. They did not push me in any way.

James & Joan Du,
Cedar Park, TX
We went with Lisa and Sean because they were professional, caring and had integrity.
No other businesses made us feel as at-ease and gave us piece of mind.
Lisa Lacey
Lisa Buys Austin Houses (and Land)
About Lisa
I am a small town girl who still believes in southern etiquettes like please and thank you, ma'am and sir. I believe in the American Dream and that everyone is deserving of a second chance.
Several years ago, I became disenchanted with Corporate America and began helping others with challenging real estate issues. I am much happier working with people to solve difficult life situations – and I am really good at what I do!
Get started on Getting Multiple Offers now!