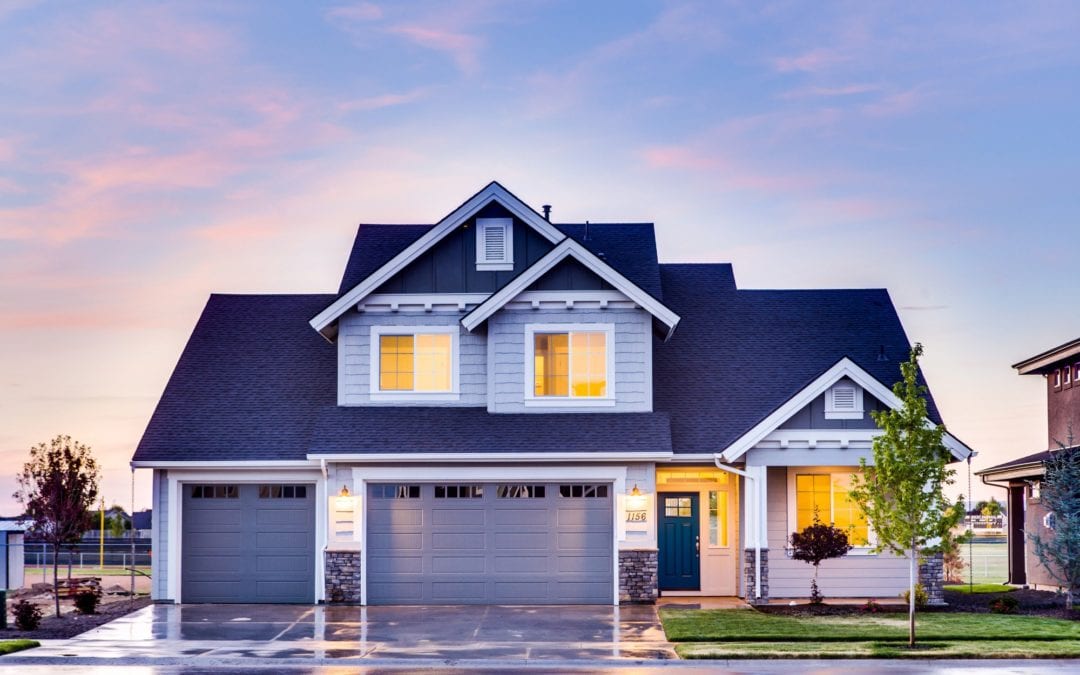 No wants to fall for any real estate scams because it is both financially and personally devastating. There are tons of different scams and versions of them to watch out for, so it is important to know some of the biggest scams to avoid falling for them. We've curated a list of some of the biggest real estate scams and many places for you to find more information to ensure that you're educated when you're in the market for buying and selling houses.
Biggest Real Estate Scams
With the internet, real estate scams are easier to spread to other real estate scammers than it used to be, leading to this issue being relatively widespread. There are tons of scammers that will put out posters or ads to get your attention; this flashy use of advertising makes it important to know how to spot what's real and what's fake.
Foreclosure Scam
This type of real estate scammer preys on people who are at risk of losing their home or going through the process of being foreclosed on. They charge their victims money under the pretense of being able to save their home- however, this is completely false. Real help is available and is free, not to mention isn't found through cold emails or flyers in the library.
False Listings
There are people out there that copy existing real estate listings and post them on websites that aren't tightly regulated at a lower price. This often includes wiring the money to someone on a home that you haven't seen before because the price is amazing. Be wary of a home on a website like Craigslist, but, it can even be part of some of the bigger real estate listing apps so a reverse image search is always a good idea when something seems suspicious.
A caution for people involved in real estate investing is that sometimes these false listings will have people that intend on selling to buyers who flip or resell homes. They list these fake homes and hope that investors will come along and fall for their tricks- they are all the same tricks but the wording is different. Instead of being aimed at the average person hunting for an apartment, there are a lot more keywords that people looking to flip a house would look for.
Fake Viewing
This scammer lets people think that they're going to see the apartment or house that they're interested in, making people think that 'real estate agent' couldn't be a scammer if they could get access to the place. The only problem with this is that the scammer never got access to the place – they'll call the person who's on the way to see the house and lie about a reason they can't make it. Why would someone go through the time and energy to set up and cancel a fake viewing? Who knows, but there's a scammer for just about everything.
Escrow Scams
For a person selling their house, they might get a message that they need to wire the escrow money to a certain place. These scammers target people they know are buying a house or apartment and pose as the actual company that would be working on you with Escrow. If a person falls for it, they could be out a massive sum of money to some scammer sending out emails.
A good way to avoid this is to double check if you receive this type of email or call. Check that the phone number or email address that contacted you is part of the contact information of the company you are working with and if it doesn't match up contact your lending company to let them know.
Signs of a Scam
Knowing the signs of a scam before you invest your money into a piece of real estate is an important part of avoiding the above real estate scams. Before you invest your money, check for the signs of a scam to ensure that you aren't having your hard earned money swindled.
Wiring Money Before You've Seen the Apartment
This might seem like a no-brainer, but a lot of people fall for this because the scammer is a very persuasive person. They'll convince the person they're talking with that they don't have time to see the apartment or house because people are looking at it. This sense of urgency over a great apartment at a price within their budget often hides all the red flags because people are trying to move too fast.
This is a common theme throughout a ton of different scams and is not a scam itself but is a sign of a scam. If anyone tries to push you into wiring money before seeing a property, cut all ties and think about reporting these people to the appropriate government facility. Reporting these scammers is important because it ensures that other people won't fall for the scammer's scheme.
Being Pushed or Rushed
Obviously, some sense of urgency is important for buying and selling houses, but if the person you're working with is borderline dragging you along that is an issue. If they're pushing you into making a decision you're not sure about or that you're not comfortable with, it's best to do a little research on them. This tactic is used in combination with several other red flags.
Weird Website
If someone's website looks fishy and information doesn't add up, do a little more research. Websites that buy or sell houses should be consistent, have information on locations that the business is located, and contact information. If you're unsure of how to spot a fake real estate website, looking at trusted real estate websites is a good place to start.
Our website has an about us page, which is easy enough to fake, but with a few clicks, it's easy to tell we aren't. This goes for other websites, as scammers aren't going to use their own faces.
Doing a reverse image search on the supposed owners of the site is a good place to start when checking for a scam. Scammers also tend to steal their About Me page from other legitimate websites too, so looking up some of the text on the about me page can work too.
Staying Safe
As technology advances the real estate scams seem to get more complicated too. It's important to know the general set up of these scams so that you can recognize them in the future. We hope this list has helped educate you and helps you along your real estate journey.
If you're interested in looking into our company but are wary of all these scams, a good place to start is contacting us or checking out our website. We're willing to answer any questions that you might have and make sure you have all the information you need.